Assisted Living and Long-Term Care Pharmacies
Rx30 manages the unique needs of nursing home, assisted living, and long-term care pharmacy needs.
Nursing Home & LTC Pharmacy Management Systems
Our pharmacy management system provides the tools needed to care for patients while meeting LTC/SNF requirements.
eMAR integration
Physician order sheets
Medication administration records
Treatment records & medication schedules
Pharmacy Management
Rx30's powerful prescription filling capabilities provide all the tools needed to ensure your success.
Custom label design & printing
Automatic integration with third parties or A/R
eMAR support for treatment plans, regiments, & diets
Bed Side Application
Rx30 supports hundreds of Nursing Homes with unlimited bed capacity through mobile bedside delivery service.
Ensure medication adherence
Instantly update patient records
Automatically update inventory
Complete Pharmacy Solution for Nursing Home & LTC
The Nursing Home Consultations System (NHCS) is a comprehensive Consulting Pharmacist application that is integrated with Rx30. The NHCS program is directly accessible from the Nursing Home Menu within your pharmacy management software or on a laptop at your nursing home facilities.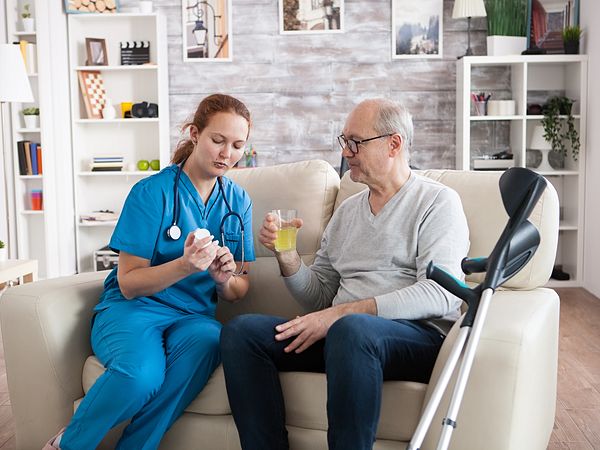 Interested in learning why Rx30 is the leader in pharmacy solutions?
Our team is dedicated to the community pharmacy industry. Let us show you the difference a true partner can make.